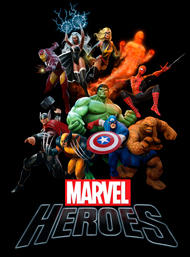 System: PC
Dev: Secret Identity Studios
Pub: Gazillion Entertainment
Release: TBA
Players: MMO
Screen Resolution: 480p-1080p
The beta was restricted to the early-game content, and some of the cutscenes were not available, so there isn't a ton I can say about the story besides that it's written by Marvel's Brian Michael Bendis and involves a plot by Doctor Doom to destroy the world with the Cosmic Cube. The game begins in the New York City area, with scenes in Hell's Kitchen and the Avengers Tower, but Mutant Town and the Savage Land will also make appearances.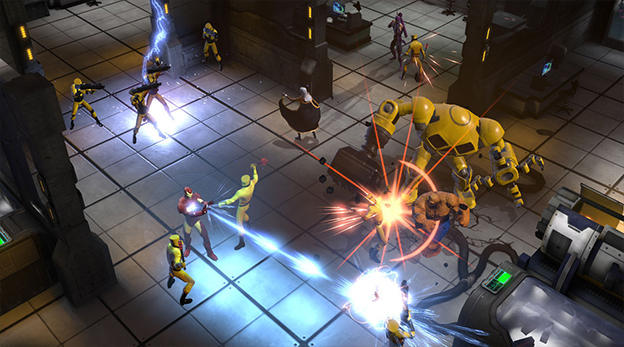 Finally, though I had a lot of fun with Marvel Heroes, there are a few improvements I'd like to see before the game releases (above and beyond the usual bug fixes). For example, one thing I loved about Torchlight was the ability to load your pet up with useless loot and have him sell it. Marvel Heroes doesn't have pets, but it could use an easy way to offload all the garbage it throws at you. It breaks up the game when you have to stop at every checkpoint and teleport to a vendor. In addition, I wouldn't mind seeing more dynamic events of the sort found in RIFT and Guild Wars 2.
Then again, it's too early to get demanding—the game doesn't even have an open beta or a release window yet. If you like comic books, action-RPGs, punching bad guys, or MMOs—and you have, well, free to spare—you should be sure to give Marvel Heroes a shot when it comes out.
By
Robert VerBruggen
Freelance Writer
Date: December 18, 2012
Game Features:


Experience the entire game without paying any money. If you choose, you can shop in the in-game store for even more heroes and items.

Smash through hordes of Marvel enemies and face off against iconic super villains.

Play as Iron Man, Thor, Wolverine, Hulk, Spider-Man, Captain America, and many other famous heroes.

Visit famous locations from the Marvel Universe, from Avengers Tower to Mutant Town to the Savage Land.

Make your Hero unique with a range of spectacular powers and costumes. Discover enhancements to increase your hero's power.