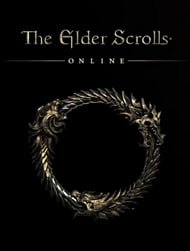 System: PC
Dev: ZeniMax Online Studios
Pub: Bethesda Softworks
Release: TBA 20130
Players: MMO
Screen Resolution: 480p-1080p
FUS MMO DAH!
by Angelo M. D'Argenio
PAX East gave us a chance to check out The Elder Scrolls Online, an MMO that promises to be as addictive and mind-blowing as Skyrim. However, are we looking at the next big MMO sensation, or are we looking at another generic MMO with a shiny coat of Elder Scrolls paint?
The first thing that I can say about The Elder Scrolls Online is that it sure is pretty. WoW has lowered our graphical expectations in the MMO market, thus most MMOs look like they came straight out of the PS2 era. But The Elder Scrolls Online has graphics that easily rival Skyrim and definitely blow Oblivion out of the water. Granted, the demo I played was running on top-of-the-line hardware.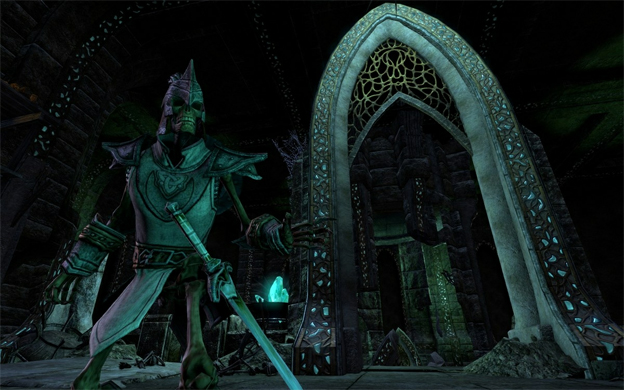 But you don't want to hear about graphics. You want to hear about gameplay. You want to know if you will be able to sink hours and hours of your life into The Elder Scrolls Online.
Well, the game certainly nails the Elder Scrolls feeling in terms of customization. Any combination of weapons, armor, and magic is available to you at pretty much all times. Want to play a mage that uses heavy armor and wields a gigantic mace? Go for it. Want to play a light armor archer with daggers for close-range combat? You can do that too. The possibilities are only limited by their effectiveness in terms of the stats the stats certain weapon/armor combinations grant you.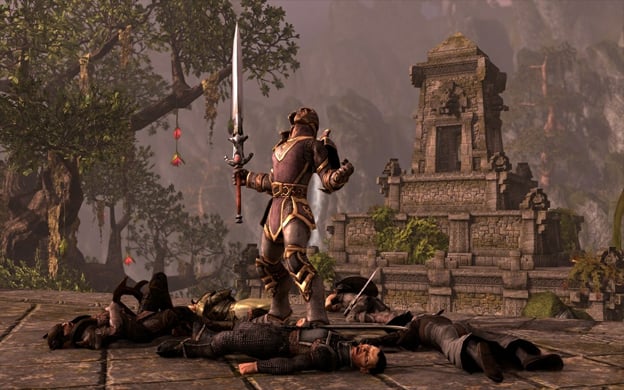 Like Skyrim and other Elder Scrolls games, you level up your weapons and skills by using them. The upside of this is that it's relatively painless to switch your focus in the middle of a game. Say you are having a problem fighting a flying enemy with your short sword. If you have a bow lying around, you can simply equip it and start plinking away, watching your levels go up in the process. This also means that it is easy to end up in area of focus that you never even intended to when you created your character. The downside is that it feels like you are getting less of a reward every time you level up. MMO veterans are probably used to spending hours to grind out one more level and get one more skill. XP grows much faster in The Elder Scrolls Online, but you may not even notice it.
The game will have a story that is told through the quests you have to undertake, but unfortunately it seems as if this story is a single-player-only affair. That's not to say that you won't be offered group quests. In fact, the game is being balanced for everything from small parties to large guilds. However, the main quest line is going to be accessible to even the most antisocial players out there.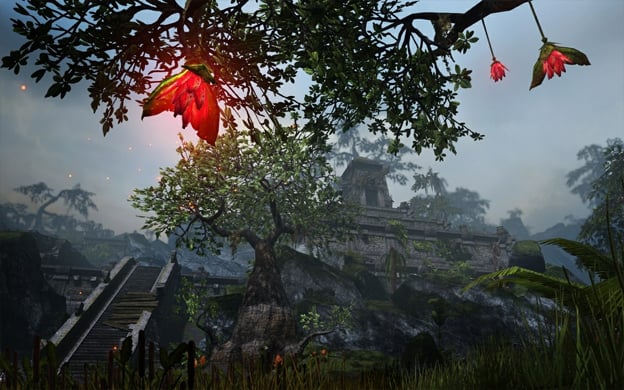 Unfortunately, most of the quests that were given in The Elder Scrolls Online still fall into the same rank and file as other MMO quests. Go to a place, kill X number of Y creature, and bring Z item back to town. Occasionally there will be grand moments where you will have to take on a boss or something, but more often than not you will simply be doing the same fetch quests you've already seen elsewhere. Luckily, this stands to change quite a bit from the game's current incarnation to its eventual release.