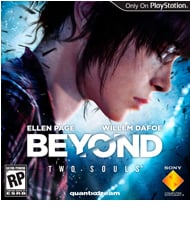 System: PS3
Dev: Quantic Dream
Pub: Sony
Release: October 8, 2013
Players: 1
Screen Resolution: 480p-1080p
Poltergeists Make Excellent House Pets
by Josh Engen
Whenever David Cage's name is spoken among designers and developers in the video game community, there's an understated kind of reverence in its delivery. It's not that Cage is viewed as some kind of video game deity—though, he is only 43 years old, so there's still time for that—it's just that his games have always floated above the mainstream drivel.
Cage's development company, Quantic Dream, was founded in 1997 and has only released three titles since opening its doors. But these three games have such a reputation for stockpiling accolades that Cage's name has practically become interchangeable with the phrase "award-winning."
It's probably safe to assume that Beyond: Two Souls will be no different.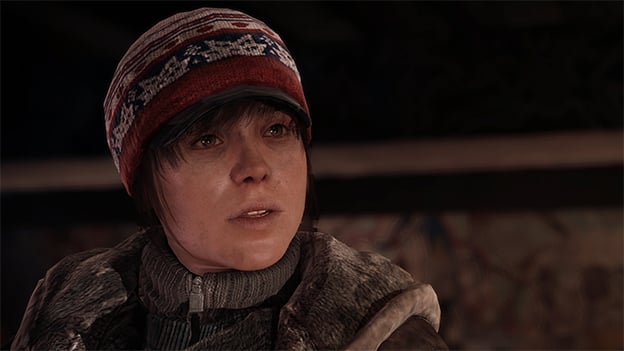 This time, however, Cage's Jesus-like status has granted him some true star power. It's unusual for a penny-pinching publisher like Sony to spring for a bona fide pair of Hollywood celebrities, especially considering the dubious success of Quantic Dream's last release, Heavy Rain. But they seem to have a lot of confidence in Cage's abilities.
Though, it might be a bit unfair to say that Quantic Dream has never worked with a celebrity. David Bowie was, after all, the main protagonist in Omikron: The Nomad Soul. And if Ziggy Stardust isn't a celebrity, no one is.
Sadly, Bowie isn't returning for Beyond: Two Souls, so we'll have to settle for Ellen Page. Page had a leading role in 2010's insomnia-inducing thriller, Inception, and played the title character in 2007's Juno.
In Beyond: Two Souls, Page plays Jodie Holmes, the title's protagonist. Even though she is the game's leading character, it would probably be a mistake to this of Holmes as a classical video game hero. We don't really know where she lands on the Good vs. Evil spectrum, but knowing David Cage, it's probably somewhere in the middle.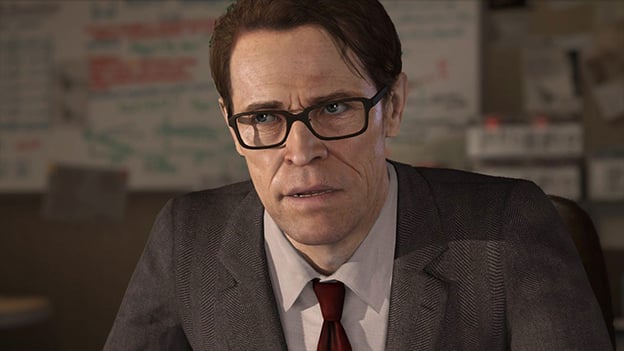 But Ellen Page isn't the only A-lister carrying this game. William Defoe plays Nathan Dawkins, a government scientist who specializes in paranormal activity. Defoe's character becomes something of a surrogate father to Jodie, but given her paranormal abilities, his interest isn't exactly altruistic.
To say that this title is ambitious would be a gross understatement. David Cage's original script was reportedly over 2,000 pages long, which is about twenty times longer than the 100-page scripts that most movies are based on. But it makes perfect sense when you consider that the storyline stretches across a fifteen-year span of Jodie Holmes's life.
Beyond: Two Souls is the type of cinematic adventure game that we've come to expect from Dave Cage. However, unlike his most recent release, Heavy Rain, Cage is returning to the type of paranormal storytelling that we last caught a glimpse of in Indigo Prophecy (or Fahrenheit, for you non-Americans).
In the game, players will be able to take control of Aiden (pronounced 'eye-den'), a supernatural being that has been tethered to Jodie for most of her life. Aiden is always present throughout the game, and players are able to switch between the characters at any given time.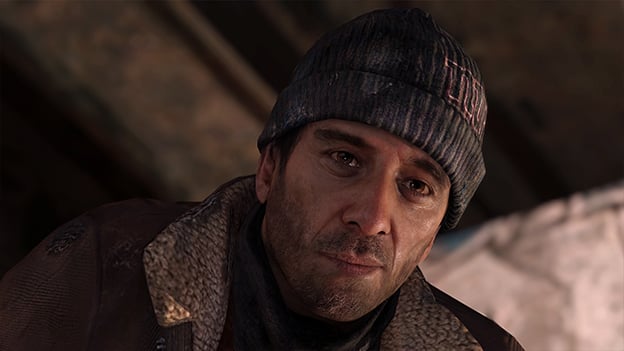 When it comes to poltergeist powers, Aiden hits all of the high notes. He's not deterred by silly physical obstacles like walls and doors, and he has the ability to possess people. Plus, his hearing is particularly sharp, and he's got a little telekinesis in his tool belt. However, Aiden can't wander very far from Jodie's side. Supernatural tethers can be a powerful thing, apparently.