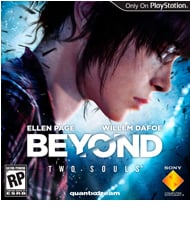 System: PS3
Dev: Quantic Dream
Pub: Sony
Release: October 8, 2013
Players: 1
Screen Resolution: 480p-1080p
This Aiden/Jodie relationship is the centerpiece of the game's gameplay and storytelling. As the arc begins to unfold, the audience begins to learn about the tether and how it affects the people around them. Like most of Cage's games, the storytelling is often understated and metaphorical, and almost always unexpected.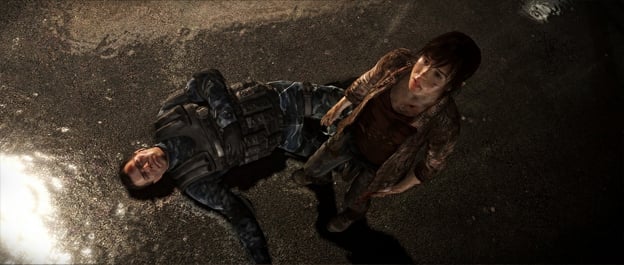 "Don't expect us to do anything traditional," Cage told Eurogamer last summer. "We didn't make any compromise. 'Oh, let's put some explosions so we're gonna get more gamers buying the game'—that's really not how we think, otherwise we would have done probably Heavy Rain 2, which would have guaranteed more sales. There is an explosion because I need an explosion, not because I think an explosion will make me sell more."
Not much is known about the overall storyline, because Cage has been characteristically tight-lipped about the whole thing. But Quantic has released several video clips along with last year's E3 trailer. In the trailer, we get a taste of Jodie's power as she violently extinguishes a SWAT team's plan to take her into custody. Jodie and Aiden are obviously a very powerful duo, but these abilities force Jodie to walk an ethical tight rope that she's obviously grown tired of. She just wants to be left alone.
The graphics in Beyond: Two Souls almost seem like they're bend the rules—as though they shouldn't be possible on the current generation of consoles. However, Quantic did design their own proprietary graphics engine to make Beyond: Two Souls possible, and all 2000 pages of the actors' performances were captured via Quantic's motion capture technology. The game still retains Cage's trademark aesthetic, but it has an impressive new sheen.
The fact that Sony kicked off last year's E3 conference with David Cage's Beyond: Two Souls announcement proves that they have a lot of faith in Cage's ability to punctuate the current generation of consoles with an exclamation point. And I'm certainly not going to argue. Beyond: Two Souls may very well be Cage's next step to godhood. But we'll have to wait and see.
By
Josh Engen
News Director
Date: March 12, 2013
Game Features:


Dive into a gripping and unpredictable psychological action thriller starring Academy Award-nominees Ellen Page and Willem Dafoe.

Explore stunning and varied settings across the world in an epic journey through 15 years of a character's life.

Control Jodie and an invisible entity through spectacular action sequences and puzzles with unique controls

Experience cutting-edge technology from Quantic Dream in one of the best-looking games ever seen on the PlayStation 3.