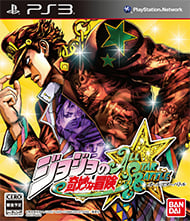 System: PS3
Dev: CyberConnect2
Pub: Namco Bandai
Release: April 29, 2014
Players: 1-2
Screen Resolution: 480p-1080p
Animated Blood, Language, Mild Suggestive Themes, Use of Tobacco, Violence
There are also a plethora of one player challenge modes that also let you unlock a bunch of content. A lot of this content are colors and costumes, and that alone is cool. However, you can also take a stop in the game's pose editor to customize your own taunts and poses. The American version adds an Arcade mode, which gives you a more traditional arcade experience and lets you earn in-game currency toward unlocks.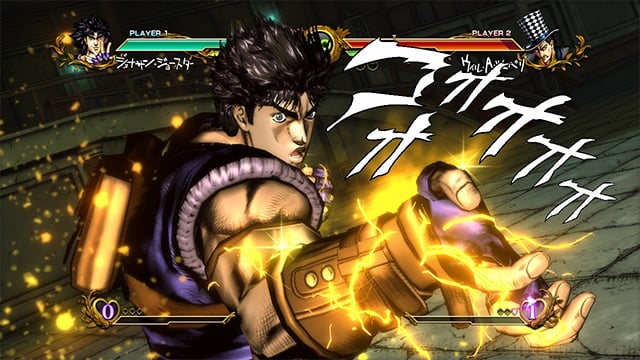 Other big draws to this version of the game include the extensive balance testing that Bandai Namco has done since the original Japanese version came out. Characters have new moves and new capabilities in this version that they didn't before. Usually these involve special stand cancels and new move properties, but overall the whole roster is more balanced now than it was before.
On the downside, a number of DLC characters have been released for the Japanese version that just aren't released here. This makes the starting roster of the game kind of disappointing. Not to mention you have to expend a whole lot of time unlocking other character by playing single player modes. It does feel like a chore that you have to go through in order to experience the full game, which is unfortunate.
But otherwise, Jojo's Bizarre Adventure All-Star Battle is one heck of a good time. It feels like a lot of love and care was put into the game, in an attempt to make it appeal to both hardcore fighting game fans and anime fans, and it does! If you are looking for an awesome fighter with some unique systems, check this one out!
By
Angelo M. D'Argenio
Contributing Writer
Date: May 5, 2014
Game Features:


Stunning Visuals: Authentic creation of the original manga's dynamic scenes.

Faithful Story: Covers the original manga from the 1st chapter to the latest 8th chapter.

Variety of Characters: 41 total for an incredible selection of characters.

Battle Styles: Five different battle styles from each chapter collide in one arena.

Character Customization: Utilize Custom Medals to change taunt poses, taunt phrases and winning poses.