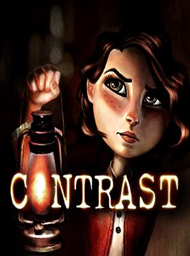 System: PS4
Dev: Compulsion Games
Pub: Focus Home Interactive
Release: November 15, 2013
Players: 1
Screen Resolution: 480p-1080p
Fantasy Violence, Suggestive Themes, Use of Tobacco
The later portions of the game redeem themselves a bit, as the gameplay starts to better match up with the game's themes, and the player starts to discover the story's mysteries. Just as this interest ramps up, though, the game ends. It's a satisfying completion to the story, but it's not hard to feel a bit cheated from a gamer's perspective.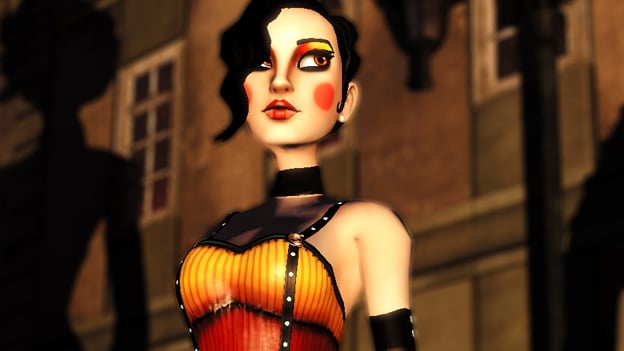 A talented cast of voice actors support the story well, but the promise of a jazz-infused soundtrack is a bit of a tease. There are a few nice pieces at the beginning and end of the game, performed by Didi's mother Kat. Otherwise, there is little to no background music to be had. The lion's share of gameplay time is spent in silence or with nothing but ambient sound. That could be excused if the game's sound effects were necessary for puzzle-solving, but they're not.
I dearly wanted to enjoy Contrast. It's the kind of game that is normally right up my alley, featuring puzzles, platforming, a stylish, historically inspired world, and an intelligent young female protagonist. It simply wasn't fun to actually play. Contrast would have made a delightful short film, but I'm afraid that it isn't a particularly good game.
By
Becky Cunningham
Contributing Writer
Date: November 25, 2013
Game Features:


Contrast is a 2D/3D puzzle/platformer, set in a 1920's vaudevillian, film noir dreamscape, full of cabaret, illusion and performance.

You play as Dawn, the imaginary friend of a little girl, Didi, and you have the power to shift from the 3D world into a 2D shadowscape, by becoming your shadow.

Didi's family isn't perfect--her mother is a cabaret singer focused on her career, and her father isn't around any more. As her imaginary best friend, you must use your shadow shifting abilities to solve complex puzzles in order to help Didi investigate the secrets that lie behind her troubled family.