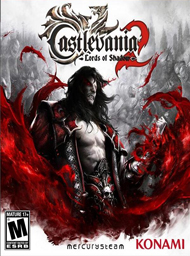 System: Xbox 360, PS3
Dev: Konami
Pub: Konami
Release: TBA
Players: 1
Screen Resolution: 480p-1080p
A Dracula You Can identify With
by Angelo M. D'Argenio
Before E3 this year, Konami revealed one of their next big projects: Castlevania: Lords of Shadow 2. So you could imagine our disappointment when we stopped by the Konami booth to play it, only to find that they didn't have a playable demo available despite the big flashy Castlevania booth setup. While we didn't have a chance to get hands on time with the game, we did have an extended Q&A session with the booth reps. This shed some light on what Castlevania: Lords of Shadow 2 really was, and what we can expect when the game finally comes out.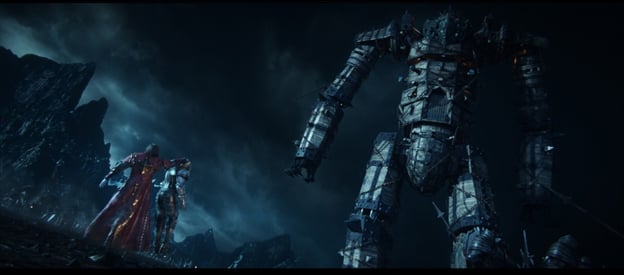 Let's talk about what everyone seems to want to know about the most: the story. At the end of Castlevania: Lords of Shadow, Gabriel somehow became transformed into the legendary vampire, Dracula. How did this happen? Well, we don't know and the booth reps said that that was going to be a surprise to be revealed in the upcoming games. For now, all we have is wild speculation and crazy theories. However, we do know that the 3DS game, Castlevania: Mirror of Fate takes place before Castlevania: Lords of Shadow 2 and will have a huge bearing on its plot.
Castlevania: Mirror of Fate reveals the story of Gabriel Belmont's descendants, Trevor Belmont and his son Simon Belmont. Trevor is sent into Dracula's castle to avenge the death of his mother at his father's supposed hands (his father being Gabriel/Dracula). He must face his father while protecting his son Simon from Dracula's forces. The trailer for this game eventually shows a still of Alucard, which has made some fans speculate that Trevor actually becomes Alucard over the course of the game. Either way, the events of this game eventually lead up to Dracula's powers being taken away.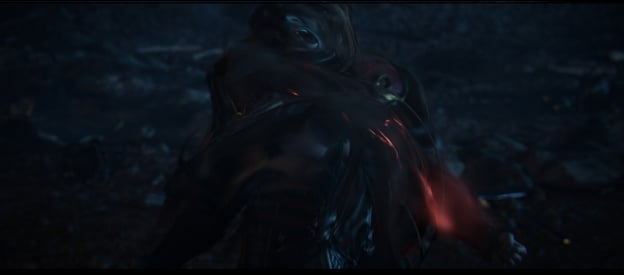 Castlevania: Lords of Shadow 2 once again puts you in control of Gabriel/Dracula on a quest to regain his dark powers. Billed as a "shocking conclusion to the Lords of Shadow saga" Lords of Shadow 2 will tie up loose ends and explain how the Dracula we know has come to be. Dracula must venture to the depths of his own castle to regain his demonic powers while dodging the vampire hunters of the Belmont clan. The game promises to both shed light on Castlevania: Lords of Shadow's true ending and on the rest of the Castlevania series as a whole.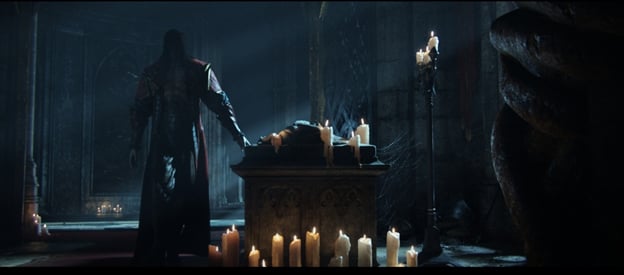 According to the trailer, Dracu-Gabe will still use a whip, much like he did in the original Lords of Shadow. However, this time around his whip will be made out of pure fire and energy rather than steel. This should bring back memories of the Flame Whip from Castlevania 2: Simon's Quest. He will also have a whole host of vampire powers as well. This includes flight, turning into mist, turning into a bat, sucking people's blood for power, and more.