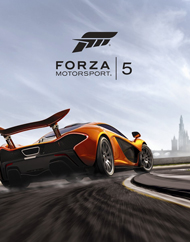 System: Xbox One
Dev: Turn 10 Studios
Pub: Microsoft Studios
Release: November 22, 2013
Players: 1-16 Online, 1-8 Offline
Screen Resolution: 480p-1080p
Will there be any DLC?
Oh yes. In addition to the cars that might or might not have been purposefully left off the roster, there are some tracks that were also "not held back" for the leap into the next generation. An expansion pack (not to be confused with the LaFerrari Car Pack) has already been spotted on the Marketplace, and there are sure to be more on hand later in the life of the game. Neither Tsukuba, Suzuka, Twin Ring Motegi, nor the fantasy track Fujimi Kaido are in Forza 5 to start, so I wouldn't be surprised to see them offered as a Tracks of Japan DLC pack later on.
Why are there so few tracks and cars?
If I had to guess, there are probably two principal reasons: time and money. With this being a launch game, there was probably a lot of pressure to get certain elements of the game ready before others, which has led to a "content shortage" of sorts. I also can't ignore the potential to make fantabulous amounts of money by selling certain bits of the game later than others. And not to blame the BBC, but it couldn't have been cheap to license the TopGear Test Track again and pay Jeremy, James, and Richard to record lines for the game. That money had to come from somewhere else in the budget.
Does it still have a livery editor?
Yes, and it's brilliant. Painters will have a blast this time around.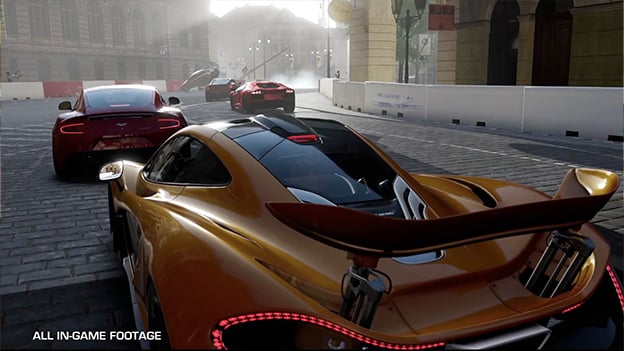 Does the sun ever set?
No.
It has dynamic weather though, right?
No.
Why not?
I honestly couldn't be bothered to look up whatever excuse was offered as a response this time around. The desire to keep a stable frame rate was cited in the run-up to the release of both Forza 3 and 4. Having to render the tracks twice for proper lighting under nighttime and daytime conditions has also been cited. Unless the Xbox One is far less powerful than we think (I don't think that's the case, for the record), the release schedule is probably more to blame.
It's worth noting that there isn't a motorsport that I can think of that takes place entirely under the sun. Not even Formula One takes place entirely during the day, despite the fact that none of the cars have headlights. Add to that the fact that there aren't full pit stops or any kind of penalty/flag system, even for private online play, and you begin to wonder what "Motorsport" is doing there in the title.
I just bought a $300 Forza-branded Fanatec CSR. Is it compatible with Xbox One?
Yeah, no. But you can buy one of the new Thrustmaster something-or-other Xbox One-exclusive wheels that's slightly better. Short of praying Fanatec and Microsoft (Turn 10's actually not to blame here) come up with a solution, Fanatec-wheel users are getting the shaft here, to put it bluntly.
Should I buy this game?
Well, it's Forza, so you know what you're getting: outstanding simulation, ridiculously pretty visuals, TopGear integration, and greatly improved AI that isn't exactly AI to begin with, which means the action on the track will be fantastic. On one hand, the cars have never looked better, but on the other hand, there are a lot fewer cars than before, and fewer locations to zoom about in. And in a game in a genre that relies heavily on repetition, having fewer cars and tracks than your predecessor is a poor showing, especially at the start of a generation. And in a game with "Motorsport" in the title, you'd think it would have more actual motorsport, at least as an option for those who wished to delve a little deeper.
If none of these things bother you, you'll get hours upon hours of enjoyment out of Forza 5. And if you are bothered, both Polyphony Digital and Slightly Mad Studios will have competing offers in short order. Either way, you won't be disappointed.
By
Patriel Manning
Contributing Writer
Date: November 22, 2013
Game Features:


Never race alone. By learning how you and your friends drive, the power of the cloud delivers real human behavior. Drivatar technology creates an ever-evolving network of opponents who are always ready to race. Real tendencies, real mistakes, real victories.

Rivals everywhere. Every corner a new challenge, every event a new chance to win. Compete against your friends' top times in rotating challenges for in-game credits and bragging rights.

Fast and fair multiplayer. With Smart Match matchmaking and Xbox Live dedicated servers, experience epic, fast, and competitive multiplayer perfectly suited to your skill and style.

Curated customization. The power of the cloud means the best custom content now finds you. With a system that learns your preferred cars and paint schemes, seamlessly experience the most compelling user-generated content available.

Your ever-growing garage. Your automotive journey continues long after launch. Download, drive, and explore the most anticipated new cars in the world, months before they hit the showrooms, then challenge your friends in continuously updated online race events.

Unprecedented visual realism. The definitive next-generation graphics engine delivers stunningly realistic visuals in 1080p resolution at 60 frames per second.

Leading simulation. Racing's leading simulation engine, developed for Xbox One in conjunction with Calspan and the world's top automotive manufacturers, makes driving easy to learn and rewarding to master.