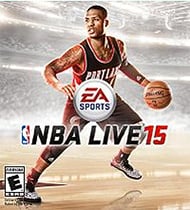 System: Xbox One*, PS4
Dev: EA Tiburon
Pub: Electronic Arts
Release: October 28, 2014
Players: 1 (2+ Online)
Screen Resolution: 480p-1080p
One potential bright spot—other than the fact that players can pick whatever Jordan brand shoe they want right off the bat in Rising Star—is the Big Moments mode. You might compare it to the old Jordan Moments feature in NBA 2K11 where players had the opportunity to carry out some of Jordan's biggest on court moments, but this included some newer situations (Carmelo Anthony's third quarter explosion a year ago, for example), and I had a lot of fun with it for a little while. Obviously this isn't enough to move a game from "meh" to "great," but having the chance to go into some of the more memorable basketball scenes in recent history and try and carry them out on your own is still a cool feature to have, especially since it is carried out relatively well and without too much of a headache along the way.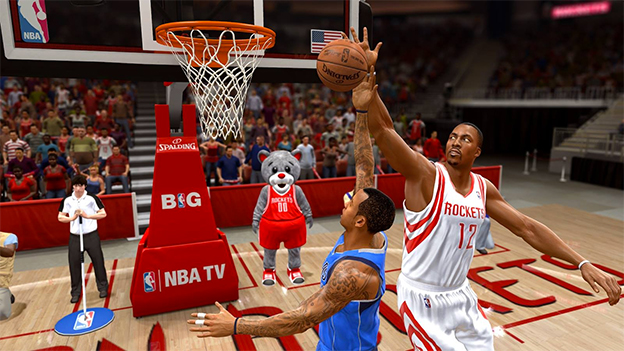 All in all, NBA Live 15 is a definite upgrade over the previous year's edition, but again, that really isn't saying much. I did my best to play through this game and review it without any comparison in my mind, but I realized after a little while that such a task is almost impossible. After all, we always have foundations set in our minds by other gaming experiences, and it would be foolish to pretend that something else doesn't exist when it not only does, but exists and succeeds in ways that the game in front of us does not.
Where 2K15 overwhelms me still with its plethora of gaming modes and malleability in almost every respect, Live 15 underwhelms as a ho-hum basketball title that continues to ride the coat tails of its competitor and its past. Whether this should spell the end of hoops games from EA or not I'm not able to say here, but I do believe one thing—if people were hoping that this would be the game to strike fear into the hearts of 2K developers, they inevitably will be disappointed.
By
Adam Schechter
Contributing Writer
Date: October 28, 2014
Game Features:


Lights, Camera, Action: Doubling down on visuals with an all-new scanning and lighting technique for the most photo-realistic player models in franchise history.

Real-Time Physics in the Paint: Feel the impact of real-time physics on every drive, post move and collision in the most trafficked area on the court.