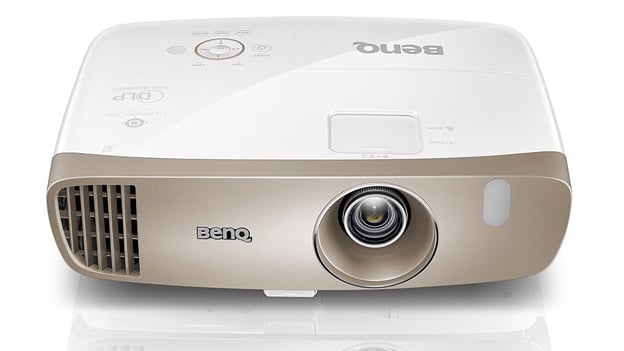 But what about the BenQ HT3050? This is the more professional model that is basically a cinema quality projector. Where the BenQ MH530FHD is fine for everyday, family or friend use, this BenQ HT3050 goes above and beyond. Many of the basic specs are the same. You still get a 15,000:1 contrast. Its output is Full HD 1080p. SmartEco mode is there, and it has premium-grade glass lenses and optics. There is a step-by-step setup guide and intuitive UI, it offers DLP BrilliantColor Technology, and has Colorific Technology. With this model, it comes down to the details that give you theater-grade visuals and zero latency.
The BenQ HT3050 offers Rec. 709 cinematic color reproduction. This is the same kind of technology you would see in Hollywood or at theaters. It is the High Definition standard and has a 6x speed RGBRGB color wheel, with 2000 ANSI lumens. Imaging Science Foundation-trained engineers worked on this projector to make sure it met the Rec. 709 standard. The MaxxAudio technology's CinemaMaster audio offers 20-Watts of quality sound playback, to make it sound perfect. There is even a color management tool so people can adjust the six primary colors to make sure everything looks right. The High Fill Factor makes sure each pixel is perfectly lighted, you can get a 100" image from 8.4' due to its Throw Projection, and the 1.3x Big Zoom lens makes sure the image is the perfect size. There's even side projection with 2D Keystone, so your projector could be anywhere. And, should you get the Wireless Full HD Kit, you can wirelessly stream your videos or games to another room as far as 100 feet away with no lag.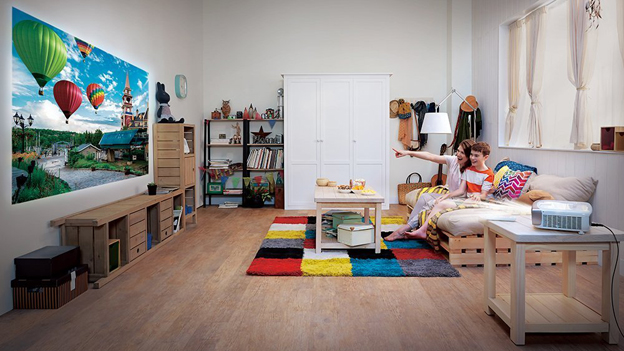 This means the BenQ projector for you comes down to how you think you'll be using it. Let's say you just want to set up a game room in your home or make your living room a little better. In that case, you would want the BenQ MH530FHD. It is perfect for a smaller setup. You know, enjoy something at home and be all set. Maybe occasionally take it somewhere else. If you are a professional gamer, regularly host gaming or viewing parties, or feel like you would use the projector at work and at home, you may want to consider the BenQ HT3050. It does offer better image quality and allows you more opportunities to adjust your view. It's a more comprehensive option for people who really want to use their projector in every area of their life.
But really, any BenQ projector will be a winner for people who pick one up. They are the best projectors you can get. Both the BenQ MH530FHD and BenQ HT3050 are high quality devices. In fact, they will probably outlive your PlayStation 4 and Xbox One. Keep them in mind, should you decide you need your games to look bigger and better than ever before.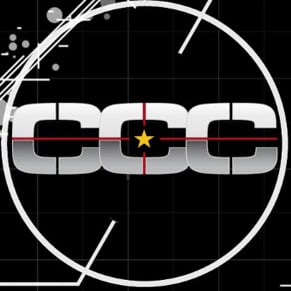 By
CheatCC Team
Date: 07/31/17