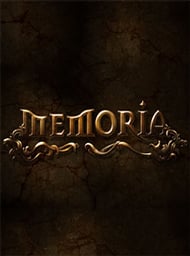 System: PC*
Dev: Daedalic Entertainment
Pub: Deep Silver, Daedalic Entertainment
Release: August 30, 2013
Players: 1
Screen Resolution: 480p, 720p, 1080i, 1080p
If there is one heavy criticism I have with the game, it has to do with the audio, and more specifically, the English localization efforts. Many of the characters deliver their lines with unconvincing accents and a lack of poise. Thankfully, Geron and Sadja are performed with a little more believability and authenticity. However, even that is muddled by technical gaffes. No matter where the characters are located, be it in a crypt, a tavern, the echoing halls of a gargantuan dragon city, or even trapped within a staff, the delivery is all on the same note, and if you close your eyes, you can easily picture the voice actors standing in a recording booth speaking into a microphone.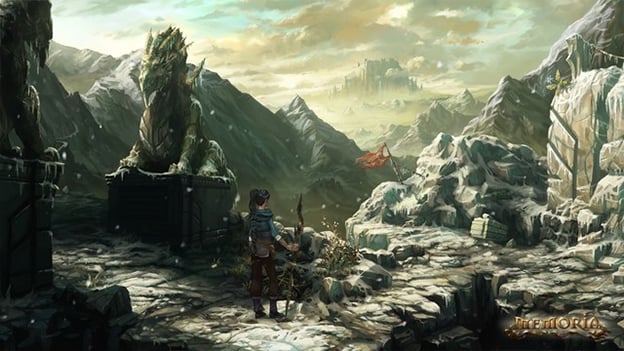 Beyond that, though, the music score is absolutely fantastic, from the soft-playing harp melodies in the menu screen to the gripping orchestrations during the final chapters. They're so good, in fact, that you'll wish the game included unlockable music tracks in the Bonus menu. The ambient sounds of your surroundings are equally pleasing, and whether the locations are teaming with life or buried beneath the surface of the land, you'll never doubt your ears.
It's hard to swallow the reality that point-and-click adventures are considered menial in a gaming culture grossly over-populated with shooters. Despite that perspective, the talented people at Daedalic continue to create games, displaying a fervor for their craft in the process. Memoria is the outcome of such zeal. It's an absolutely gorgeous game with a heart-wrenching tale that sucks you in until the end of the final chapter, then has you yearning for more.
By
Sean Engemann
Contributing Writer
Date: August 27, 2013
Game Features:


Exciting story told from two different periods of time. One of them taking place during the Mages' Wars, that shook Aventuria's very foundations.

Based on the events of 'Chains of Satinav', featuring a new playable protagonist and improved puzzle design.

Epic and atmospheric soundtrack in full album length.

Excellent puzzle design, based on dialogue options, inventory and the protagonists' different abilities.

120 marvelous, hand drawn backgrounds, each breathing life into the game's world.