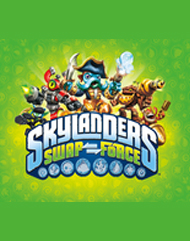 System: PS3*, Xbox 360, Wii U
Dev: Vicarious Visions
Pub: Acivision
Release: October 13, 2013
Players: 1-2
Screen Resolution: 480p-1080p
Cartoon Violence
Speaking of melee combat, there's a much stronger presences of this in the game. For example, in previous installments, the boss fights are more shooter based; this time around, however, the fights are an adrenaline-fueled charge. While many peers have stated they don't really care for the change, I, for one, feel this is a better choice all around. Yes, having the multi-layered-genre feel is rather impressive, and having it be a more direct approach, which even the least experienced gamer can understand, adds a stronger sense of congruent flow to the experience.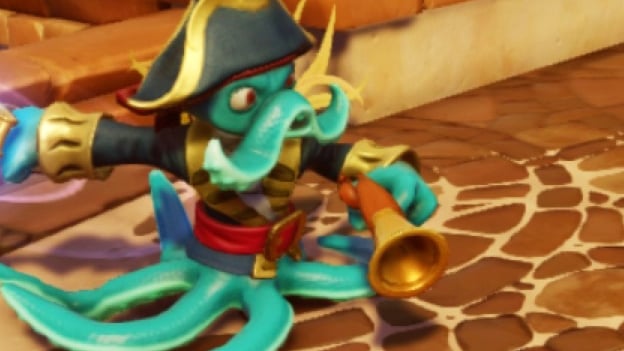 Of course, how great this game looks will also please fans of the series. You can tell the level of commitment put into this title. Sure, you can dismiss it and claim it is only a kid's game, but looking much closer enables even the hardest cynic to see how the bright world of Skylanders contains some impressive visuals. It is something that my boys instantly latched onto when they first loaded up the game. I personally like how colorful all the worlds look; even the darker areas of the game look impressive and bright.
One thing I have to moderately complain and praise about at the same time is the soundtrack. While I still like having voice actors return to their roles, they occasionally come across as caricatures of themselves or, at the very least, appear as if they are "phoning in" the experience. This, of course, could just be the older gamer in me, as I am almost certain a younger audience will find no issue. However, the parents, or older siblings in the background, will at times find the voices and music bothersome. However, for the age group Skylanders traditionally targets, the music works.
Skylanders: Swap Force is not revolutionary. It does, however, capture the magic of the first two installments and refines them to retain the experience while advancing the series to better plains. To me, this is an accomplishment many developers overlook. Too often, we have sequels that try to bring the game to the next level, and they falter in one area or another. Skylanders: Swap Force doesn't stumble, and it also retains the collectable-figure gaming crown. Even though there has been some strong competition, Skylanders is a wonderful example of pursuing substance over the flash of a few extra characters. At least I can continue supporting at least one franchise, knowing that it focuses on a progression of substance.
By
Matt Walker
Editor-In-Chief
Date: October 14, 2013
Game Features:


Embark on an exciting, new adventure with the Skylanders and the Swap Force. For generations, the Swap Force protected the volcano that replenishes Skylands' magic. That is until an epic battle caught them in an eruption that blasted them apart, sent them to Earth, and gave them the ability swap powers. Only you can mix and match their tops and bottoms, put them on the new Portal of Power, and help save Skylands.

Starter Pack includes: 1-Video Game, 1-Portal of Power, 3-Skylanders Figures, 1-Character Collector Poster, 3-Sticker Sheets with Secret Codes, and 3-Trading Cards.

Limited-edition figurines from older generations to be packaged in special bundle sets.