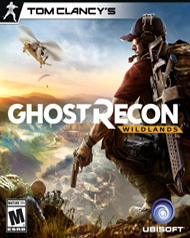 System: PS4, Xbox One, PC
Dev: Ubisoft Paris
Pub: Ubisoft
Release: March 7, 2017
Players: Single-player and 4-Player Co-Op
Screen Resolution: 480p-1080p
Blood and Gore, Intense Violence, Partial Nudity, Sexual Themes, Strong Language, Use of Drugs
Ghost Recon: Wildland Breaks New Ground
by Patrick Tretina
Tom Clancy's Ghost Recon: Wildlands is the latest installment in a storied franchise that's appeared on several platforms since it's debut in 2001. The Ghost Recon name has always been synonymous with strict, directed gameplay that's carefully packaged around a deep and complex storyline. Unfortunately, its Achilles heel has always been the game's inability to deviate from the prescribed path. Ghost Recon: Wildlands shatters that notion by not only removing the point A to point B restriction in favor of a massive open world, but does so in a unique manner that it must be experienced first-hand. Ghost Recon: Wildlands is another new, fresh, and innovative first-person shooter that is certainly going to content for game of the year.
This year's installment takes some quantum leaps forward by finally giving players what they want through strategically borrowed elements from just about every one of it's predecessors, namely Grand Theft Auto, Just Cause, Call of Duty, and Battlefield. The setting is very GTA-esque, with a living open world that offers significantly more interactions with civilians, weapons, vehicles, and everything in between. Bolivia is your stomping ground across 21 regions, all packed with different climates, vehicles, weapons, and subcultures. Each unique one gives you new and unique ways to combat enemies in what certainly might be one of the biggest open-world area the gaming platform has ever seen.
Players journey through the vast land with a crew of three other Ghosts and are tasked with taking down Bolivia's Santa Blanca cartel. Ghost Recon: Wildlands goes into great depth for the reasons behind taking down the most powerful cartel in the world, but I'll leave those for you to learn on your to avoid any spoilers. The team may seem to operate on the lean side, but the three companions are more than capable of laying waste to enemies. In fact, they saved my ass on a number of occasions. More specifically, once I walked stupidly into what seemed to be a rather large drug exchange during my first hours of gameplay. Thankfully my fellow ghosts took down the crew and revived me so I could continue the fight.
My initial impression of the missions, which were not good upon first firing up Ubisoft's new title - I was a little taken back to say the least. That is, until I dove deeper into the storyline's complex web. The first two missions are pretty easy, with minimal resistance from the Santa Blanca homies. You run in, take down some enemies after highlighting them on with your sweet drone, and then dip out like you own the place. It's pretty straightforward stuff, with nothing unique or groundbreaking. However, the next series of missions that followed really blew me away and exemplify why this title is a contender for game of the year.
My awful initial experience was purposely executed in that manner. I just didn't quite understand it at the time. Rather than give me one point of entry, as I've come to expect from any Ghost Recon game, I was essentially given multiple paths and angles. In other words, during my first few missions, I could have either went in guns blazing like I initially did. I also could have deviated from that path by sniping my way in or busting down a head boss and interrogating him. I only found this out after Ghost Recon: Wildlands basically said "hey stupid, use the cool options we have so you can pick your own path."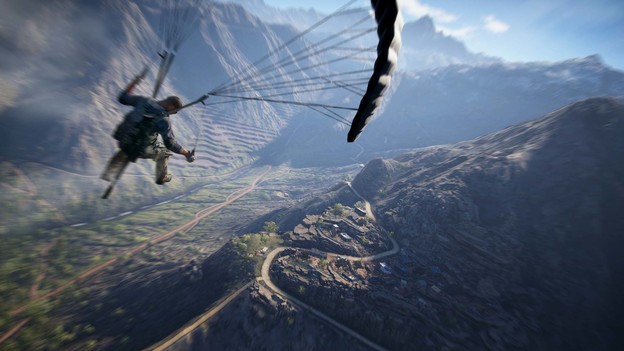 The other really awesome part of these missions is the ability to collect intel before taking on parts of the main story. Ghost Recon: Wildlands allows players to tackle side missions to gain intelligence that will not only aid in the long run, but essentially allow them to create their own storyline on the way to taking down Santa Blanca. I found myself journeying through side missions to gain access to valuable details that all tied together in the end. The sheer complexity of is mind boggling when you take into account that every accepted and declined mission builds another layer onto the story. Players can essentially interpret the game based on their direct actions, which means my experience is different from yours, even if we've all completed the final end mission.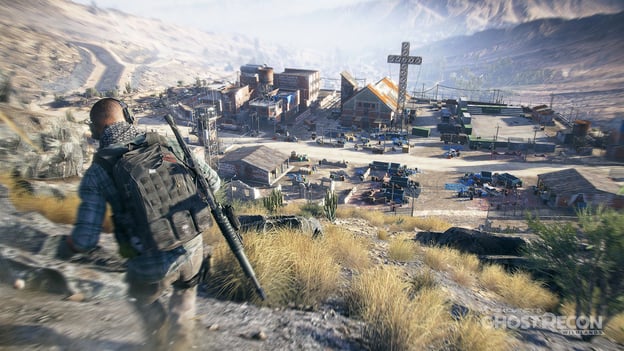 The gameplay is certainly still Ghost Recon, with it methodical tactics, high cover, and general sense of realistic military black ops. Ghost Recon: Wildlands seems much more calculated and realistic than in previous years, which I think is long overdue for both the series and the genre. Sniping feels authentic, with a heighten sense of difficulty, while the semi-automatics and side-arms feel powerful and tactful, yet human. The controls, as a whole, feel perfect, with just the right amount of precision.