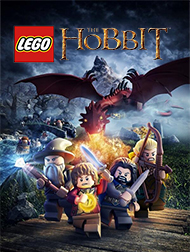 System: PS4, PS3*, Xbox One, Xbox 360
Dev: TT Games
Pub: Warner Bros.
Release: April 8, 2014
Players: 1-4
Screen Resolution: 480p-1080p
Cartoon Violence, Comic Mischief
Overall, Lego: The Hobbit is a pretty faithful recreation of the first two Hobbit movies, but this is also the game's biggest problem. It only covers the events of the first two movies and nothing else. The game just ends abruptly, leaving you wanting more, and this is a very purposeful decision. You see, the rest of the game, which will be based on The Hobbit: There and Back Again, will be coming out as DLC. A price and date hasn't been pinned down, but we could surmise that it would likely come out around the time the movie launches later this year.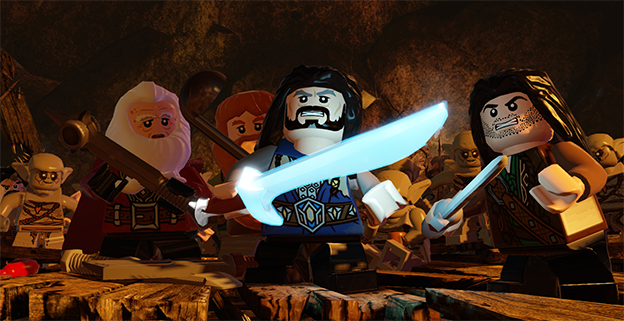 This might make you flinch a bit when you consider picking up Lego: The Hobbit even at its discount $50 price tag for last gen systems and especially at its $60 price tag for current gen systems. Knowing that you'll have to drop another 10-20 dollars just to be able to see the end of the game feels like a raw deal. The game is fun on its own, but it doesn't change the fact that it's not really complete, and while it certainly does have enough side-quests to keep you playing for a while, it certainly doesn't have enough to keep you playing until December when the next Hobbit release hits theaters. Even if it did, if the DLC for the third movie isn't at least half as long as the game itself, it would make the game feel a bit unbalanced, and the chances of that happening are very unlikely.
Our advice? Don't bother picking up Lego: The Hobbit now. It's a great game, but it's not a full game. Instead, pick it up later this year when The Hobbit: There and Back Again comes out. It will likely be available at a discount price then and together with its DLC that will probably be at or just under the price of a full game. That way you can enjoy Lego: The Hobbit the way it was meant to be played.
By
Angelo M. D'Argenio
Contributing Writer
Date: April 8, 2014
Game Features:


Triumph in a game of riddles and learn to wield the power of The One Ring.

Collect, combine and forge new items in the Blacksmith Shop using Mithril, the most precious metal in Middle-earth.

Play as your favorite characters from The Hobbit films, including Bilbo, Gandalf, and the Dwarves: Thorin, Fili, Kili, Oin, Gloin, Dwalin, Balin Bifur, Bofur, Bombur, Dori, Nori and Ori.

Partake in Treasure Quests, mine for gems, discover loot from enemies, and craft powerful magical items or build immense new LEGO structures.

Explore Middle-earth and visit key locations from the films, including Bag End, and trek through the treacherous High Pass over The Misty Mountains.