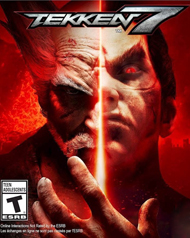 System: PS4, Xbox One, PC
Dev: Bandai Namco
Pub: Bandai Namco
Release: June 2, 2017
Players: 1-2 Player
Screen Resolution: 480p-1080p
Crude Humor, Mild Blood, Mild Language, Suggestive Themes, Violence
Treasure Battle is the delivery mechanism for all these little trinkets and goodies. It's essentially a survival mode without the health-refilling gimmick. You just, you know, play some dang Tekken 7 for as long as you can stand it and get rewarded for nearly every battle you play. Along the way, you end up in special fights against boss-level characters or end up fighting in bizarre conditions that affect the speed or flow of the game. It's single-player content, with incentives for continued play and more reasonable AI than what you end up with in story mode. It's awesome and where I'll find myself spending time if I'm not throwing down in-person with my friends.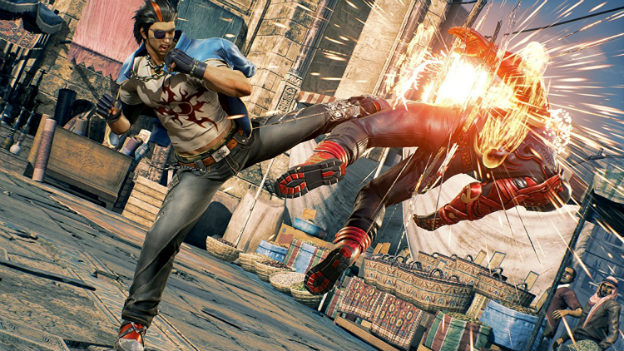 I would also be remiss if I didn't talk about Tekken 7's dope gallery modes. Exclusive to the PlayStation 4 version is the Jukebox, which is a collection of music from literally all of Tekken. Every major release is represented here, and you can even go through and build your own playlists. The series has incredible music (Tekken 7 is definitely no slouch here), and having access to all of it in one place is so cool! The Gallery mode proper is also neat and lets you spend in-game money (which flows without issue) on cutscenes from each game. This includes several CGI videos from a bunch of pachinko games, which is just hilarious. Each game also has a bunch of art, from character renders to concept art, and other bits of paraphernalia. With games like Mega Man Legacy Collection taking historical preservation in video games more seriously than ever, it's awesome to see a big, AAA release do something similar.
Fans of Tekken should love Tekken 7. There's a ton to do, the roster is better than ever, and many of the new mechanics add even further to the depth and options players have at any given moment. The Treasure Battle mode and unlockable customization items add tons of hours and silly fun to Tekken 7's shelf-life, and the unlockable gallery items show a level of care and dedication to Tekken as not only a franchise IP, but a long-lasting art with an important, meaningful history. On the other hand, I doubt the sloppy, incomprehensible story mode will do much for anyone who doesn't care about, uh, Tekken lore, and a fighting game with the amount of depth Tekken has not having similar learning tools that most of the competition has is a glaring drawback. Ultimately, the core of Tekken is unlike anything else in the genre, and getting people together to figure it out and get your hands dirty is always a blast. Tekken 7 continues with the care and polish a series of its caliber deserves.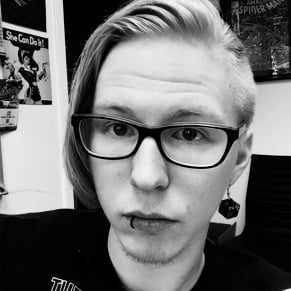 By
Lucas White
Contributing Writer
Date: 06/05/2017
Game Features:


UNREAL ENGINE 4 - Powered by the Unreal Engine 4, Tekken 7 sets a new benchmark for graphical fidelity for the fighting game genre, pushing the new generation of console hardware and PC visuals to the limit.

SEAMLESS STORY EXPERIENCE - Hollywood-like, over-the-top cinematic action sequences blend flawlessly into fierce battles.

THE FINAL CHAPTER OF THE MISHIMA BLOOD SAGA - Tekken 7 represents the final chapter of the 20-year-long Mishima feud. Unveil the epic ending to the emotionally charged family warfare between the members of the Mishima Clan as they struggle to settle old scores and wrestle for control of a global empire, putting the balance of the world in peril.

ROSTER OF OVER 30 PLAYABLE CHARACTERS - Select characters from an impressive roster of fan-favorites and all-new fighters, each with a distinct set of deadly techniques, martial arts moves and combos.

STREET FIGHTER CROSS-OVER CHARACTER - AKUMA - Street Fighter's Akuma flawlessly transitions into the 3D space and joins the fray in an epic franchise mash-up complete with all his shoto-style moves and fireballs.

ALL NEW BATTLE MECHANICS & MOVES - Classic 1 vs 1 battles return along with new moves and battle mechanics like Rage Arts, Rage Drives and Power Crushes that make gameplay more accessible for players of all skill levels.