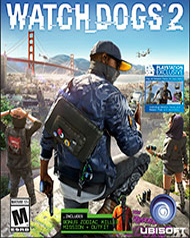 System: PS4, Xbox One
Dev: Ubisoft Montreal
Pub: Ubisoft
Release: November 15, 2016
PC Release: November 29, 2016
Players: 1-4 Players (2-4 online)
Screen Resolution: 480p-1080p
Blood, Intense Violence, Nudity, Sexual Themes, Strong Language, Use of Drugs
Watch Dogs 2's driving also seemed better than the original Watch Dogs. Every vehicles' traits, such as speed, handling, and durability, feel more obvious. Which makes it easier to find the right ones for certain missions. It's easy to hack while driving, though I wouldn't recommend it for higher speed chases. Speaking of which, those feel better and more dramatic this time as well. One of the very first assignments has you stealing a car from a movie called Cyberdriver, turning it into what's basically a remote controlled smart car and sending it on a high speed chase as you try to go through checkpoints while cops and helicopters pursue you. There are even fireworks. It's definitely the most entertaining car chase I've experienced this year, and one of the most impressive.
It isn't the only way in which Watch Dogs 2 impressed me. Listen, we know how AAA games go at launch. There are always issues in massive, open-world adventures. I was purposefully trying to see if things would bend or break. Would the characters actually have faces in the next cutscene? Can I make the framerate lag? But, on the PlayStation 4 at least, I didn't have these problems. It just… worked. Which was a more than pleasant surprise for me, considering what I've gone through with Skyrim: Special Edition on my Xbox One.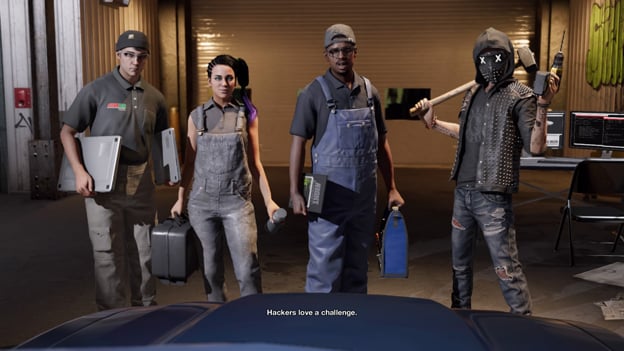 I wasn't able to really test the seamless online multiplayer, due to this being ahead of launch. There were two instances where I was online, did see other Marcuses out in the world, and didn't see Watch Dogs 2 implode as a result. I even attempted to make contact with one, but we were two ships passing in the night. There were some pre-launch issues regarding multiplayer, something that is to be expected when you're playing before the game is actually available, which made one of my cooperative experiences drag a bit, but it wasn't distracting enough for me to want to abort and stop trying.
I definitely appreciate Watch Dogs more the second time around. The original Watch Dogs now seems like something that was a promising starting point for Watch Dogs 2. Marcus is a genuinely likable person, as are his friends. The things they're going through are identifiable. It isn't always preaching, taking time to entertain, but does come back to serious issues that get you thinking about our own world. There are so many options to influence your environment and improve yourself. You have the freedom to explore San Francisco and see the sights, get involved with side quests, or keep going after Blume. It's this wonderfully open and freeing experience and, while I can't speak much to the multiplayer endeavors due to extenuating circumstances, Watch Dogs 2 feels like a stronger, more solid, and more enjoyable game.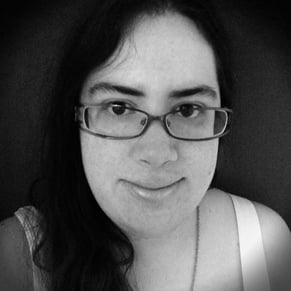 By
Jenni Lada
Site Liaison
Date: November 14, 2016
Game Features:


Explore the massive and dynamic open world of San Francisco Bay - Experience an incredible variety of gameplay possibilities in the winding streets of San Francisco, the vibrant neighborhoods of Oakland, and cutting edge Silicon Valley.

Hack everything - Every person, vehicle and connected device can be hacked. Take control of drones, cars, cranes, and more to use them as your weapon.

You are in CTRL - Develop your skills and combine hacking, weapons and stealth to complete missions in ways that suit your playstyle.

Connect with friends - Play Co-op and Player vs. Player activities in a seamless shared world.