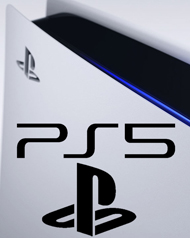 System: PS5
Dev: Sony
Pub: Sony
Release: November 12, 2020
Players: Single/Multi Player
Screen Resolution: 1080p-4K
Audience experience will vary. Check individual game ratings for more information.
New controller, new styles of play and boundary pushing exclusives!
by Mark Shockley
It's hard to believe the controller is in my hands right now. But after over a year of rumors, leaks, and speculation, the PlayStation 5 has finally been released! Honestly, this is a very happy day and already I have been playing the console a bunch! What's up gamers, DreamcastGuy here and this is my brutally honest review of the PS5. My goal is to see every aspect of this new system from the controllers, to the multiplayer, it's backwards compatibility, and of course the exclusive games. Already as of this writing, I have beaten pretty much every launch game including Demon's Souls, Spider-Man: Miles Morales, and the strange Bugsnax.
This may seem drastic (not to mention expensive), but I have long considered myself a hardcore PlayStation fan. Rather than let that cloud my judgment though, we are going to instead take this chance to be hyper-critical of Sony's fancy hardware. Speaking of tech, let's begin by digging into the controller. This thing is a bit of a mechanical marvel. While it may appear to be just another generation of DualShock, this has been rebranded as the DualSense (and for good reason). The major new advancement is Adaptive Triggers in all PS5 games. There are hidden gears within the triggers that create resistance depending on your actions. Swinging on webs in Spider-man or clashing your sword against a zombie in Dark Souls can have a forceful feedback to your actions.
It is a nice touch that does feel like an interesting added element of immersion. There is also a newly added microphone on the controller itself that works well with HD Rumble, to ensure you are holding quite a next-gen chunk of plastic. This does come at a cost though. The battery life does seem to die quite a bit faster than PS4 controllers did, and I have found myself plugging it in multiple times during long gaming sessions over the weekend.
So let's take this chance now to dig into backwards compatibility. The most noticeable change to the PlayStation 5 gameplay isn't actually the graphics, it is the load times. Sony packed this monster with a solid state drive and essentially cut out all the waiting in games. This makes it so you can instantly fast travel, but also has the added benefit of boosting old PS4 games easily to 60 FPS. That alone is awesome, but on top of this, nearly every single game ever released for PlayStation 4 fully works on PS5! Yes, that includes the remasters and remakes. So you can play Grand Theft Auto Vice City, Final Fantasy VIII, or even things that are rather obscure (like .hack//G.U. Recode). Literally thousands of games are playable on the PS5 on DAY ONE! This is undeniably great!
While classic titles coming forward is nice, we know what is really important. Exclusive games of course! In that department, Sony is already killing it. Demon's Souls is a masterpiece in both art style and just the joy of dying to big bosses. For those looking to get more casual entertainment, Spider-Man is a perfect showcase of the PS5's ray tracing abilities. Also if you just want to burn, money you could buy Godfall. It's like a beautiful painting, but has some pretty trash gameplay in my opinion. Honestly, I have to say I have enjoyed the wide range of experiences that exist on this console right on launch day. It is rare to see a system that is able to give you weeks of enjoyment and is ready the minute you pull it out of the box.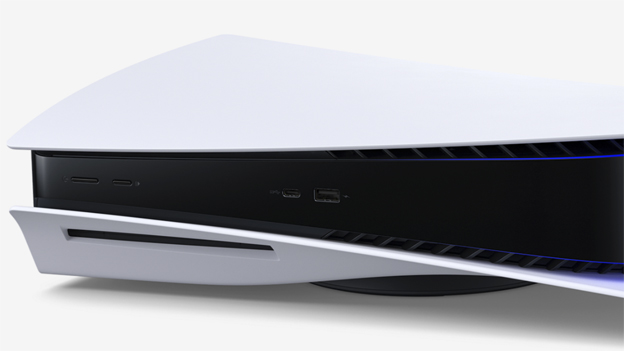 The marketing of the console is not dissimilar from Microsoft's offering with the Xbox Series X|S. Like its counterpart, the PS5 comes in two different flavors; disc and digital. In a recent FAQ posted on the PlayStation Blog, Senior Director of Content Communications Sid Shuman explained the differences in detail, stating: "The only difference between the PS5 console and the PS5 Digital Edition console is the inclusion of an Ultra HD Blu-ray disc drive in the PS5 console. The PS5 Digital Edition console does not feature a disc drive. The PS5 console features an Ultra HD Blu-ray disc drive that will allow you to play PS5 Blu-ray disc games and PS4 Blu-ray disc games, as well as play video from 4K Ultra HD Blu-ray Discs, standard Blu-ray discs, and DVDs. The PS5 Digital Edition console does not have an Ultra HD Blu-ray disc drive. PS5 Digital Edition console owners will be able to buy PS5 and PS4 games from PlayStation Store or access games via PlayStation Plus and PlayStation Now (an ongoing paid subscription is required for each, sold separately). And more than 99% of the 4,000+ PS4 games can also be played on either the PS5 console or the PS5 Digital Edition console, though with the PS5 Digital Edition console these games will need to be downloaded from PlayStation Store while the PS5 model with a Blu-ray disc drive will also support PS4 Blu-ray discs."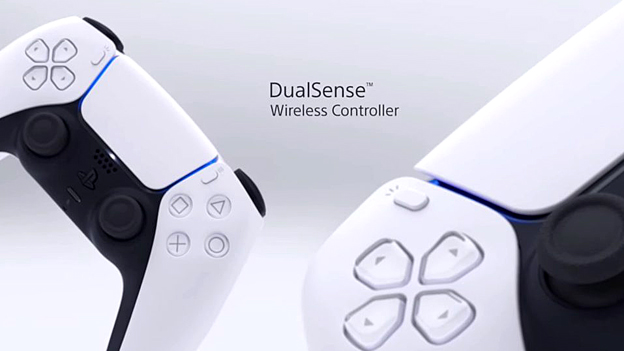 I would like to touch on the fact that I really didn't care for the new UI. Clearly Sony wants to keep a simple, clean layout for the way gamers interact with menus. Every selection option or on-screen button prompt has a rather strange aesthetic. It isn't awful, but you really get the vibe that PS5 is wanting to be a cellphone. It works hard to be easy to understand, but seemingly goes a bit too far with this. The hard corners of the PS4 UI were much quicker and obvious, as to their form and function. But this is just a personal preference, and not a major ding on the console itself.
My gripes with the PlayStation 5 are very minimal overall. This is a console that is setting the stage for a truly epic gaming future. New controller, new styles of play and boundary pushing exclusives just mean there is a lot of fun to be had on the horizon in 2021 and beyond!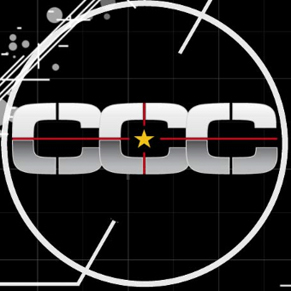 By
Mark Shockley
Special Guest Contributor
Date: 11/17/2020
Game Features:


Backwards compatibility - Play a back catalog of PS4 games on your PS5 console

Game boost - Enjoy faster and smoother frame rates in select PS4 and PS VR games

Upgrade PS4 games to digital PS5 games - The PS5 console gives game publishers the ability to let players upgrade their disc and digital PS4 games to digital PS5 games

PlayStation VR integration - Connect your PlayStation VR to your PS5 console to enjoy supported PS VR games