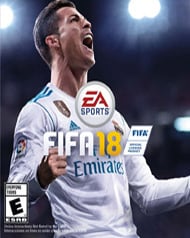 System: PS4, Xbox One, PC, Switch, PS3, Xbox 360
Dev: EA Sports
Pub: EA Sports
Release: September 29, 2016
Players: 1 -4 Players, Online Multiplayer
Screen Resolution: 480p-1080p
Content is generally suitable for all ages.
As if the upgraded visuals and controls weren't enough, FIFA 18 ushers in its second year of The Journey, its live-the-life player mode. Alex Hunter is back for another round, but with much more on the line than in FIFA 17. EA Sports has expanded The Journey by adding more dynamic experiences scattered throughout a longer storyline. Hunter is given the opportunity to travel the world and engage in some global soccer action, which allows players to interact with new landscapes, additional teams, and top players. It's a fantastic mode with impressive strides taken to further its lifespan.
The Journey looks and feels like a live-the-life experience should. It comes packed with all types of twists and turns, crucial decision-making points both on and off the field, and specific goals to keep you on track. Last year's version was a great start, but ultimately left us feeling empty-handed. This year, players can finally immerse themselves in a more complete experience that keeps you coming back for more. More importantly, it's a lot of fun. Playing as Hunter as he travels the world and interacts with various characters is super cool. FIFA 18's The Journey mode makes scooping this title up a no-brainer.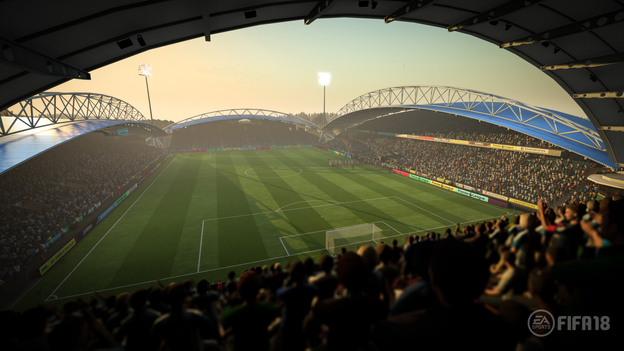 Last but not least, FIFA 18 brings back EA Sport's flagship game mode, FIFA Ultimate Team (FUT). This game mode is nearly identical to last year's edition, where players work to build a fantasy roster by acquiring packs of digital cards. Nothing has been added to this offering, outside of expanding their legends roster and upgrading player's attributes. It's a little upsetting to see nothing has been done to improve FUT, but it's still entertaining to try and collect all your favorite players and build your ultimate roster. I'd love to see some more substance, but I'll take epic visuals and Alex Hunter over FUT any day.
When all is said and done, FIFA 18 is a game I can get behind. A lot of the small annoyances have been fixed from last year, especially regarding player movements, and there's nothing like diving full force into The Journey with Alex Hunter. There's also the gorgeous graphics; it's truly a work of art when you stop and take it all in. The lack of FUT improvements knock it down a peg, but all in all the title is worth sinking your cash and time into. If anything, you'll love the way Rolando's perfect sculpted hair deflects the wind in one of the most beautiful stadiums ever constructed as those rowdy Real Madrid fans engage in a bit of tomfoolery. Just remember to take it all it and enjoy the ride.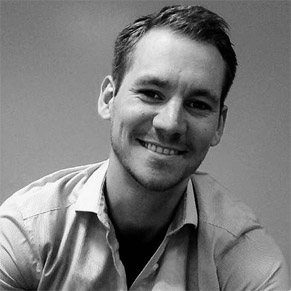 By
Patrick Tretina
Contributing Writer
Date: 09/21/2017
Game Features:


Real Player Motion Technology: The all-new, game-changing animation system utilizes pose trajectory matching on every frame to deliver the franchise's most responsive and fluid gameplay ever. New motion capture techniques and frame by frame animation transitions ensure gameplay accurately represents the reality of football. Real Player Motion Tech is the catalyst for an increased fidelity in movement for every player on the pitch, immediately taking authenticity to another level.

Dribbling Overhaul: In FIFA 18, you will run at defenders with confidence knowing that the best players can change direction on a dime. New dribbling mechanics enable players to inject more creativity into 1v1 situations. Take more defined touches, make tighter turns, and explode into attack more dynamically than ever before.

New Player Positioning: With more freedom in motion, your teammates examine the pitch and react accordingly; darting forward in coordinated runs, or moving into space to provide consistent attacking support. New player positioning gives you a well-balanced and spread pitch with more opportunities in time and space to read the play.