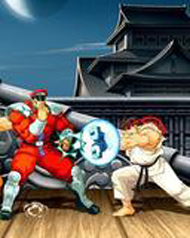 System: Switch
Dev: Capcom
Pub: Capcom
Release: TBD
Players: Single Player, Multiplayer
Screen Resolution: 480p-1080p
Mild Blood, Suggestive Themes, Violence
Nintendo and Capcom have once again paired up to bring back one of the greatest fighting games ever created. Ultra Street Fighter II: The Final Challengers is a port of the original 1991 Super NES title, Street Fighter II, set to make it's way to the Nintendo Switch. Although Capcom hasn't settled on an exact release date yet, we'd expect to see this port debut sometime around the March 3 console launch as a result of its heavy exposure over the last few weeks.
Ultra Street Fighter II: The Final Challengers won't be your classic standalone port with simple gameplay refinements to make it suitable for the Switch. Rather, Capcom has added a few extras that should not only entice experienced veterans to pick up the sticks once again, but also catch the eye of new players. The game will include a combination of game play additions and visual enhancements for a nice mix that will blend the old with the new.
Capcom will provide the option to experience the game in newly rendered high definition graphics or as it was back in the day with the original 16-bit graphics. That means you'll have two equally awesome ways to experience this Capcom classic. Don't worry, you won't have to endue 3D versions of Ryu or that doofus Ken; the high-def graphics will still sport the classic 2D Street Fighter presentation. Capcom hasn't provided much detail on whether players will be able to change visual overlays on the fly like we did with Halo: Master Chief Collection in 2014, or if the option must be chosen before each match. Either way, it's pretty awesome to see we'll be given the option to experience the game in either high-def or as us old guys and gals remember it from our gaming prime.
The gameplay enhancements include a few minor tweaks to balance out the experience while also staying true to the original setup. Capcom made sure to avoid the pitfall of this becoming just another rendering of Street Fighter V by leaving in as much of the original gameplay as they could. In fact, they achieved this by assembling a crew of both young and veteran developers to ensure it stayed true to the original but also felt fair to new players coming into their own. Hardcore players might notice a slight difference in balance, but it shouldn't feel like anything less than a Street Fighter II title when all is said and done. The other addition to the gameplay includes the ability to break grapples, which was always a bone of contention in the original.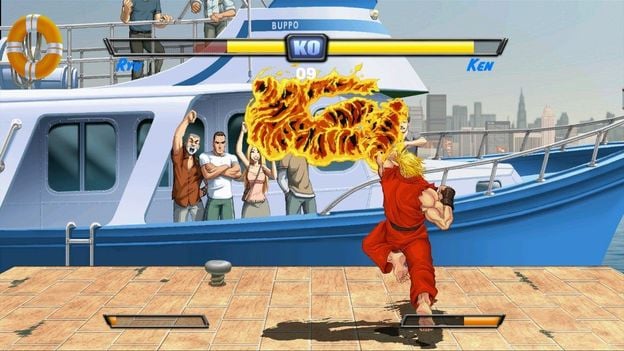 Alongside the welcome enhancements in gameplay come two separate gameplay modes to complement the classic arcade offering. Players will be able to jump back into the saddle and fight one another in 1v1 as they did with the original version. However, similar to Dramatic Battle Mode from Street Fighter Alpha, Capcom has provided an additional 2v1 multiplayer offering. This additional game mode should yield some epic showdowns, with a few broken controllers along the way.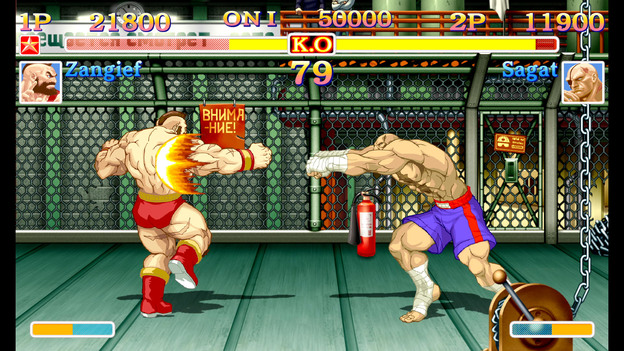 In addition to these refinements, Capcom added two new characters to join the party, Evil Ryu and Violent Ken. Sure, the names are pretty lame, but these brand new characters are actually pretty stellar. According to Capcom's website, the new version of Ryu has finally succumbed to the Satsui no Hado and has made it his life's purpose to prove he's not only the strongest, but the best. Similarly, Capcom dives into the origins of Violent Ken and his newfound rage after M. Bison kidnapped and brainwashed him. Violent Ken's mind has been warped into believing the rivalry with his brother Ryu is more about hatred than sibling competition. You'll notice his moves are trailed by a purple flame rather than his patented fire-red as a result of his transformation. The two characters are a fresh take on a roster that's approaching 30 years old and should prove to add a bit of excitement.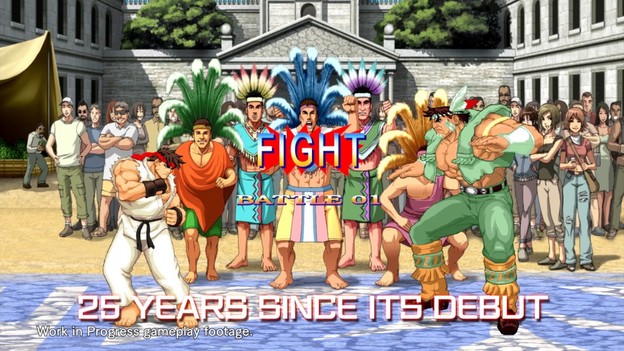 Capcom has been mum on the inclusion of Ultra Street Fighter II: The Final Challengers as a day one launch when the Switch his store shelves on March 3. As I stated before, my best guess is the game launches either on day one or shortly thereafter. Street Fighter series producer, Yoshinori Ono, hinted at the desire to have the game ready around launch time, but nothing has been officially confirmed. Regardless, the game will be available for the Nintendo Switch sometime this year and that is news classic Nintendo and arcade players alike should be excited for. There's nothing better than hearing Ryu shout "Shoryuken" during his vintage uppercut just like the old days.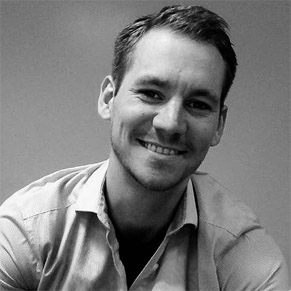 By
Patrick Tretina
Contributing Writer
Date: 2/6/2017
Game Features:


Features a stellar line-up of characters, including all the original fighters and bosses, the characters added in Super Street Fighter II, plus new additions Evil Ryu and Violent Ken!

Choose between classic pixel-art graphics for a retro nostalgia trip, or enjoy a refined new modern look!

Use the Joy-Con to challenge a second player anytime, anywhere. Pull off flashy super combos and show your opponent who the strongest is around!

In addition to versus action, you can now team up with a friend to take on a CPU opponent!