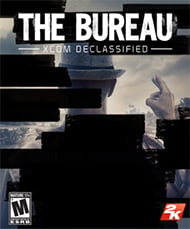 System: Xbox 360*, PS3, PC
Dev: 2K Marin
Pub: 2K Games
Release: August 20, 2013
Players: 1
Screen Resolution: 480p-1080p
Blood and Gore, Strong Language, Violence
As it should, the sound of this XCOM title seems to pull some inspiration from last year's counterpart. The score has similar undertones of eerie and foreboding themes, but still manages to feel unique. But the best part of the soundscape has to be the inclusion of voice-acting. Don't get me wrong, some of the voice work in the game is horrendous. But for the most part, the acting is well-done. It has a noire undertone and kind of feels like writing from a 50's or 60's cop show with, you know, aliens in it.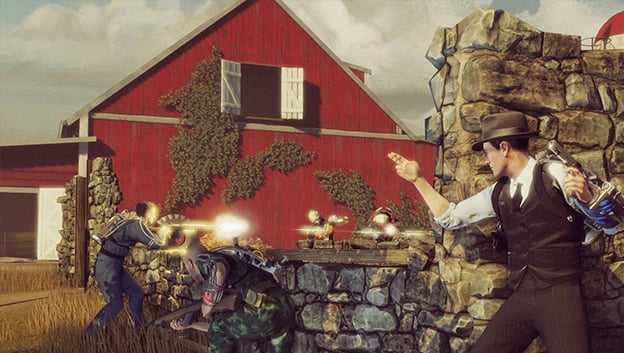 Although, I did have some issues in the sound department. Some ambient noise seemed to be inconsistent or overly loud, especially during conversations, which I found annoying at points. And when listening to recordings, the directional sound was off, and as I got further away or turned in another direction the audio would get unbearably loud or whisper quiet, when it should have been the other way around. It was an oddity, but nothing too annoying, I just had to position myself and stay put while I listened. But these minor gripes don't really impact the total quality of the audio, which is decidedly well done.
But, before I close this out, I do want to say one thing. I really would have liked to see a Co-op mode in this game. Not so you could play through the game in co-op, but a mode where you could play through towns as you completed them in the game, with another team backing you up. Maybe next time, who knows?
Being an XCOM fan, I was sincerely hopeful that they didn't destroy the name of this franchise with a generic third-person shooter, which could have easily been the case. But they didn't. They did so much more. They expertly crafted the beloved gameplay elements of the XCOM universe into an intuitive third-person experience, while delivering an interesting story, which is no easy task. And if one thing can be said about The Bureau: XCOM Declassified it's this – you can't find a gameplay experience like this anywhere else (even in other XCOM games.) If you are a XCOM fan, you need to try this game. If you're not, well, you may be very soon.
By
Joshua Bruce
Video Director
Date: August 20, 2013
Game Features:


Uncover the Mystery- Fight through the streets of 1960's America as you uncover the declassified truth behind mankind's first enemy invasion.

Be the Field Leader - As William Carter, a highly intelligent special agent, call the shots and pull the trigger. Formulate the plan of action, execute well-timed ambushes and flank your attackers to obliterate the threat.

Tactical Combat - Use your strategy to your advantage: enter Battle Focus to slow down time and execute your next move, commanding your squad with a variety of tactical actions to turn the tide in your favor.

No Second Chances - Pay the price for mistakes - permadeath will make you value your squad mates more than ever, and make losing one of them all the more painful.

Strategic Reflexes - Turn an enemy misstep into your strategic advantage. Give tactical commands on the fly to outsmart the enemy and make split-second decisions to save the lives of your squad.

Customization that Counts - Train each of your squad mates into unique specializations, allowing for a dynamic combination of skills to compliment your play style.