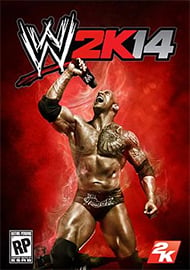 System: Xbox 360, PS3*
Dev: Yukes, Visual Concepts
Pub: 2k Games
Release: October 29, 2013
Players: 1-4
Screen Resolution: 480p-1080p
More WrestleMania, More of the Same
by Angelo M. D'Argenio
Last year, WWE 13 dazzled us with its commitment to wrestling history and narrative. Its Attitude Era story mode let us replay some of the biggest moments in WWE history, reliving them right down to the original audio lifted straight from each event. In fact, WWE 13 was so well received, Yukes and Visual Concepts simply decided to do the whole thing again in WWE 2K14. While Attitude Era's replacement, the 30 Years of WrestleMania mode, is still as fun as ever, the rest of the game has barely changed. Unfortunately, this has made more than a couple flaws come to light that we didn't see in WWE 13 because we were too busy staring into The Rock's perfect, chiseled abs.
Let's start with the good. The 30 Years of WrestleMania mode is essentially the Attitude Era mode from WWE 13, but it's greatly expanded. Here, you'll get to relive some of the greatest moments of WWE history by playing over 46 of the most memorable WrestleMania matches. You'll take control of classic wrestlers such as Hulk Hogan, Sargent Slaughter, Andre the Giant, The Macho Man Randy Savage, Ric Flair, Shawn Michaels, and more.
Once again, the dedication to wrestling history here is second to none. The announcers speak with the exact same audio clips that were recorded when the event first aired. Special events happen both in and out of the ring that perfectly recreate the way the match went down. Crowds and rings mimic the scenery of the time period, right down to cheesy 80's TV overlays. Even the camera swings to the exact angle the footage was originally captured in.
However, the narrative of the 30 Years of WrestleMania mode is far more staggered than Attitude Era's story. Because the mode covers so much of WWE history, you never really get to see grudges and rivalries play out. Instead of a single coherent story, 30 Years of WrestleMania is a lot more like a clip show, which is cool for anyone old enough to remember these classic matches, but a lot less engaging for anyone who lost touch with professional wrestling somewhere down the line.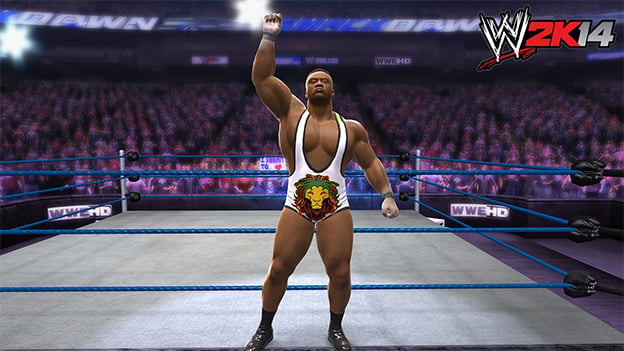 The Undertaker is the headliner of the game this year, so there's also a new mode specifically dedicated to defending or ending The Undertaker's undefeated WrestleMania streak. You'll probably spend a lot less time here than you will in 30 Years of WrestleMania, but it's still fun. When fighting against the Undertaker, you are essentially going up against an ultra-difficult boss, and when fighting as the Undertaker, you are basically going through a balls-to-the-wall endurance match. It's a cool little addition that isn't all that well fleshed out but doesn't really detract from the game.
The series' creation modes are back and are more flexible than ever. You can make just about any type of wrestler you want, tweaking multiple costume layers and fiddling around with body types till the cows come home. I can't tell you how many fat men in their underwear I made here. WWE Universe also comes back, if customizing rivalries and events is more your thing, and it too has expanded. So if you are all about the user-generated content, WWE 2K14 will still please you.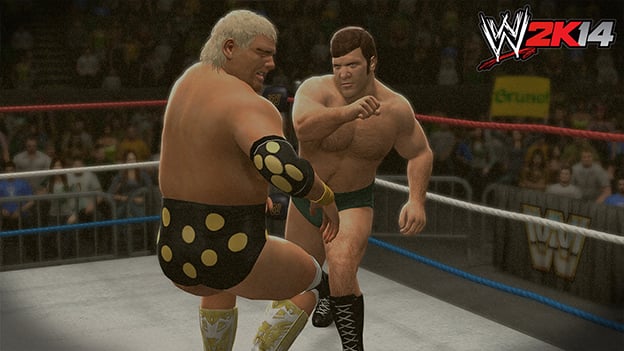 Finally, the game has gotten faster, and this is partially because of the new graphics system. It's hard to deny that WWE 2K14 looks far smoother than previous titles. Characters collide better and grab each other more realistically. Suplexes and power bombs are executed through the use of dynamic camera angles that make matches look like you were actually watching them on TV. Even the rings and crowds look better this time around.