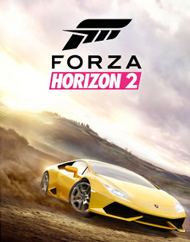 System: Xbox One
Dev: Turn 10 Studios
Pub: Microsoft
Release: September 30, 2014
Players: 1 (2+ Online)
Screen Resolution: 480p-1080p
Mild Lyrics, Mild Suggestive Themes, Mild Violence
I usually don't talk about graphics in my reviews, because I honestly believe graphics are secondary to gameplay in all instances. However, it's really worth talking about them, just a little, for Forza Horizon 2. The racing genre is, traditionally, an eye-candy genre. Gear heads love to drool over the makes and models of real cars being rendered to perfection. I myself am not a gear head, so I could not tell you whether or not the siding on a particular sports car is exactly how it is on the factory model.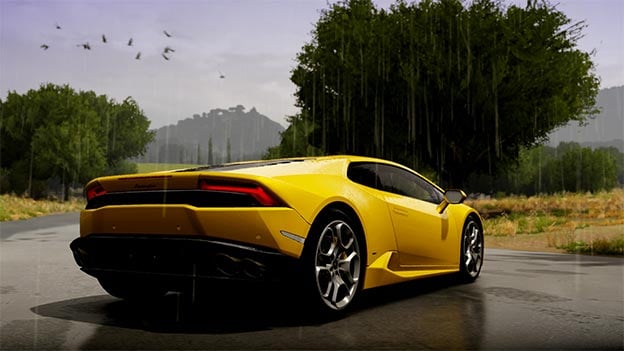 What I can tell you, is that the locations in the game are absolutely beautiful. Remember when I talked about driving through a dark forest or through a field of flowers. Part of the reason that you find yourself doing that is because the landscape is just breathtaking. You can easily go on a sightseeing trip just to see the crisp and smooth visuals of the ocean, or the mountains, or even busy city streets. On the flip side of that coin, crashes are absolutely harrowing. You flip and turn and flail your arms as pieces of your car break off and scatter everywhere. They actually induce a bit of nauseous panic so… don't flip your car over.
Forza Horizon 2 is just a better game than pretty much every open world driving game before it. I mean it. It may not revolutionize the formula in brand new and interesting ways, but it understands what it's trying to be. It understands what all open world racing games should strive to be. If you are a racing fan, you should definitely try this one out.
By
Angelo M. D'Argenio
Contributing Writer
Date: September 30, 2014