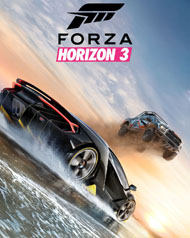 System: Xbox One, PC
Dev: Playground Games
Pub: Microsoft Studios
Release: September 27, 2016
Players: 1-12 Players
Screen Resolution: 480p-1080p
Mild Lyrics, Mild Violence
Forza Horizon 3's slice of Australia is massive, and every inch is absolutely gorgeous. There were several times I was tempted during a race to hit the brakes and take in the sights, but thankfully this is an open-world game, so after the race I was able to cruise around at my own pace, discovering more secrets to tick off my progress list in the process. Forzavista lets you give each vehicle a close inspection, but the new Drone Mode allows you to take control of the gadget and check out the sites from above. It grants a new perspective, but it wasn't long before my interest waned and I buckled back in to my driver's seat to hit the road.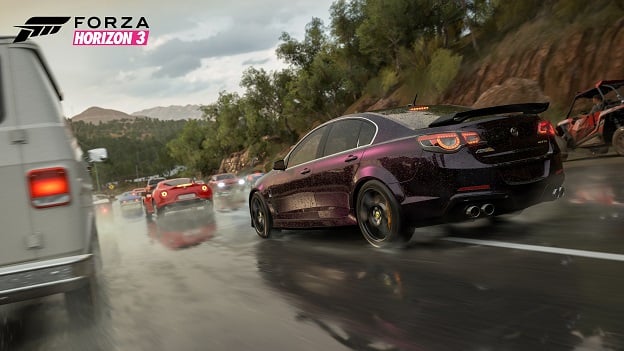 Driving around is a delight for the ears as well. Each engine has a distinctive purr, or a growl if you're behind the wheel of an off-road beast. The screeching around paved asphalt corners tightened my grip with each narrow turn, but digging up gravel on a dirt road or plowing through fields or outback brush provided an equally satisfying sound. Of course you can crank the radio station to several different channels, with upbeat tunes blasting through the speakers, unless you're tuned to the classical station. But you know, there was something satisfying about Richard Strauss' Also Sprach Zarathustra, Op. 30 filling the airwaves while I launched off a ramp and soared through the sky in cinematic glory. There's a wide selection of tracks, but if you're planning on dozens to hundreds of hours behind the wheel, you'll find yourself channel surfing after hearing the same song for the umpteenth time. You can avoid the playlist redundancy if you've got yourself a Groove Music subscription, streaming whatever music you want.
Forza Horizon seems to get bigger and better with each new entry to the series, and Forza Horizon 3 is by far the biggest festival yet. It's hard to imagine where developer Playground Games will go if they are given the green light for Forza Horizon 4. But there's little need to worry about that, because we have been blessed right now with the must-have racing game of the current generation, so fun and addicting that it just begs you to take on one more event or cruise through one more gorgeous slice of Australia.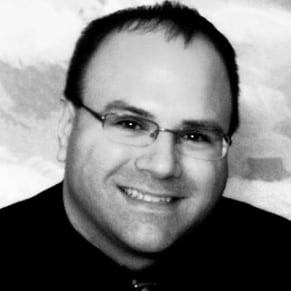 By
Sean Engemann
Senior Contributing Writer
Date: September 20, 2016
Game Features:


With more than 350 of the world's greatest cars and an open world map twice the size of the previous game, Forza Horizon 3 is literally the largest Forza Horizon game ever created.

Forza Horizon 3 features six different Australian ecotypes, from the vast and rugged outback to the beautiful skyscrapers of Surfers Paradise, plus lush, wild rainforests, sandy beaches, and more.

In addition to creating your own races through Horizon Blueprint and car customization, you can now choose your driver character, create vanity license plates, add new body kits and even select your own car horn sounds.

Forza Horizon 3 adds several new ways to drive and race, including Danger Sign Jumps, Convoys, and Drift Zones.

Choose from eight diverse radio stations, or create a custom station from your own music collection with Groove Music.

In addition to 12-player multiplayer, 1000-player Clubs, and seamless matchmaking, Forza Horizon 3 introduces four-player career online co-op with cross-play (available at launch), enabled through Xbox Play Anywhere.