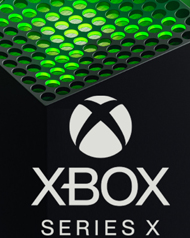 System: Xbox Series X
Dev: Microsoft
Pub: Microsoft
Release: November 10, 2020
Players: Single/Multi Player
Screen Resolution: 1080p-4K
Audience experience will vary. Check individual game ratings for more information.
Microsoft has a great system on their hands!
by Shawn Long
The Xbox Series X is here, and Microsoft has released a beast of a system. The front of the system is pretty much just business as usual, featuring the disk drive. The system itself seems to pick up fingerprints very easily and the black sort of exemplifies it, so you might want to keep your hands clean when handling it.
On top of the Xbox Series X, you have the main fan, which will emit heat from the system. But that's actually not the only fan, as there are fans on the back to remove the heat from the Series X to avoid overheating problems. The system itself does emit a good bit of heat, but nothing more than a previous gen console, just the distribution of the heat coming mainly from the top makes it a bit unique. Also on the back there are 2 USB slots, HDMI output, ethernet cable support, and of course the memory expansion option where you can plug in to have more room on your hard drive of your system.
Of course, this also comes with a controller and that's where things I think get the most interesting for me. Because I was under the impression that it was just going to be the exact same as the Xbox One Controller. And for the most part it is, but there are some key differences worth pointing out. The Xbox Series X controller introduces the Share button, which allows you to capture gameplay and pictures in game, which is a nice addition.
The Series X controller also changes the font used on the buttons themselves and makes it a bit more pronounced, which some people will like and some people won't. The main thing is, the Series X controller actually has a bit of a grip to the back of it, along with the L and R triggers, that give you a bit more of a grasp of the controller than the previous Xbox One controller did. This is a welcome addition to the controller, and I feel will come in handy during intense game sessions where you might develop sweat on your hands.
The software lineup is a bit sparse compared to the exclusive titles on the PS5 that are available, but I checked out three games I was interested in. First was Bright Memory, which is not Bright Memory Infinite, the game that was shown off during the Xbox Series X gameplay reveal. This is a prequel to that game that has been available on PC and comes in at $7.99. Although it does have a low price point, I don't feel this game is worth even that price and should have been released as just a demo. It took me 37 minutes to complete the entire thing, and the experience was a mixed bag. Gameplay-wise it's fine; there's a nice combination of gunplay and melee combat with a blade, and you move at brisk pace. But performance wise, it's disappointing. Screen tearing, pop-up, and tons of glitches plague this game and, since it shares the same name as the game we saw during the Xbox Series X reveal, it almost feels like a bait and switch, because most people are thinking it's that other game.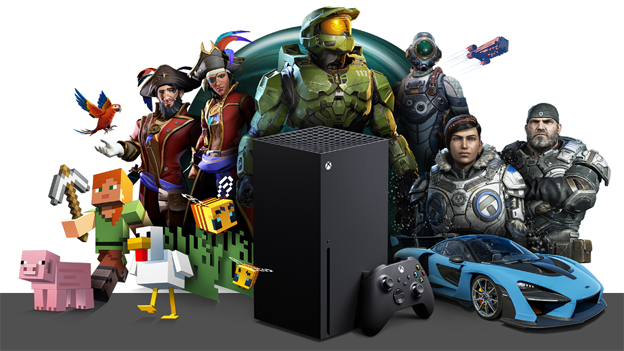 NBA 2K21 for the Series X was another game I checked out, and it is definitely a better next-gen experience. Character models look almost human, animations have been improved over current-gen systems, and ray-tracing has been added for lighting effects. The jump isn't quite as pronounced as something like the Xbox to Xbox 360 versions of NBA 2K, but it's a good start.
Finally, I checked out Fight Night Champions for the Xbox 360 on the Xbox Series X, and this was actually very impressive. This game did not get an update with the release of the Xbox One X, so emulation is just done through the brute force of the Series X and the results are fantastic. It almost looks like an Xbox One game, instead of a game that was released 10 years ago, with HDR effects really making the game pop. Both NBA 2K21 and Fight Night Champions feature vastly shorter loading times over their predecessors too, which is a key feature of the Series X that is very pronounced, especially in NBA 2K21. Pick your team, and next thing you know, you are already on the court ready to play a game of basketball. Quick resume also works well for the console, which keeps you in the action longer.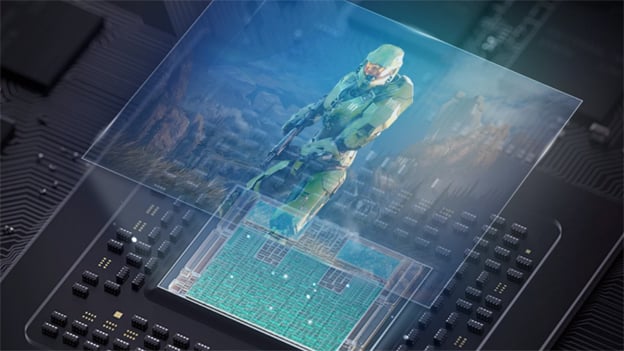 The Xbox Series X is honestly a phenomenal piece of hardware and technology with one major limit: a weak software lineup. If the system had some first party offerings that utilized the power of the system right out of the gate, it would be very easy to recommend a day one purchase, because I feel like Microsoft has a great system on their hands. Relying solely on 3rd party companies for the "next-gen" experiences though does hurt, and if you have played through all of the classics on the Xbox One and Xbox 360, there isn't a whole lot to see here that you haven't experienced before, but with better graphics. The future looks very bright for the console however, with major companies working on games and Microsoft acquiring studios, and the inclusion of Xbox Gamepass does give you a pretty large library of games right out of the gate for a nominal monthly fee. Overall, the Xbox Series X is great, but just know that you will have to wait a bit for the big marquee titles to release for it.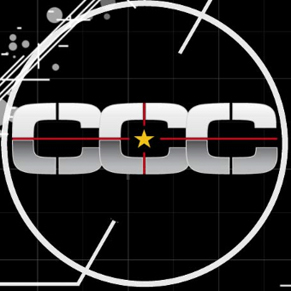 By
Shawn Long
Special Guest Contributor
Date: 11/13/2020
Game Features:


Backward Compatibility – At Xbox, we've made a promise to compatibility: you can expect thousands of your favorite games across four generations of gaming

Intelligent Delivery – Microsoft's developer facing technology to reduce the size of game installs.

Native Resolution – Native Resolution is an Xbox Series X backwards compatibility enhancement for select Xbox One games that allows them to render at native 4K

Quick Resume – A new feature powered by the technical capabilities and the innovative Xbox Velocity Architecture in Xbox Series X and Xbox Series S

Xbox Wireless Protocol – One of the first points to reduce latency is within the communication between your controller and your console.